A furniture repository is a space guarded 24 hours in which furniture and services of a house or an office are kept. But before delving a little deeper into the subject we should not ask a question:
What do I have to think before hiring a furniture storage service?
When you already know what is necessary to help you improve your budget. , a month or a year, it is essential to be able to offer you the final price.
Another factor that influences and much more is responsible for making the move from the site of origin in the furniture repository, usually the same company that will keep the furniture, in our case, we have a large fleet of vehicles to guarantee the good condition of your furniture and we are also surrounded by professionals who know well the assembly and disassembly of furniture.
Assembly and disassembly is a task easier than time and care, precision and care, when disassembled. At this point, you can take advantage and take a picture before disassembling it, because you only have a nightmare.
Why have to use a furniture storage service?
In our experience, more than 30 years, we can say that there are different reasons for this furniture storage service.
What do I do with the furniture during the works?
Depending on the type of work you are going to do in the home or office that you have to move one or more pieces of furniture, for example, if you are going to change the floor of a room, it is likely that you will have to completely clear the area.
What you have to do is take charge of the work to know the time.
What to do with all things?
There is nothing written about the rent, you can consult a furnished or unfurnished house, in the second case you have two options, throw everything so that the tenants can use their own furniture or they can also use a furniture storage service, When you leave the house you can furnish it without spending a euro.
A move abroad
When a job opportunity is presented, a specific time, and a workplace.
Even, sometimes, university students have had to use our services, because the summer months must leave the floor, and the landlords have been guided for the next course, they want to continue to stabilize their property, therefore, more than one occasion We have seen clients who did not know what they were going to do with their things during those periods.
Save documentation
Another thing you can use a day care center is when the company is growing, in this case, there comes a time when the office does not have capacity for more, but it is information that we must keep for a few years.
If you no longer have space in the office, you can have two options, or not, it is not always more usual because the businesses have already had their day, day and clientele, or support in our service, to have protected and saved all the Files that it generates over the years.
What is common in all the variables of a furniture storage service?
We have a surveillance system 24 hours a day and closed, in addition to the solutions of the most innovative warning systems for fires, thefts or floods.
We make a previous inventory in which you detail what you keep, its status and its characteristics that we check with you so that there are no doubts when you go to collect your things.
Our service is done a good service. The state of things.
What else can we do for you?
Surely one thing that is missing is that we give you a price for our services, but it depends on many factors as you could see in this blog entry, size, days, moving or packaging.
The best thing is that you ask us.
Related Post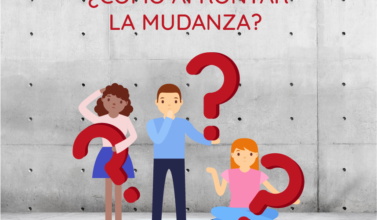 Las mudanzas son una actividad que a muchos les supone un estrés, cambiarse de casa...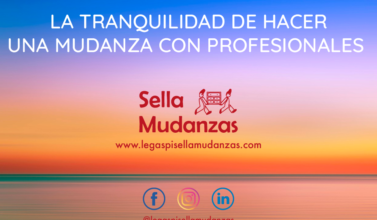 Ha llegado el día de mudanza, ya hemos cerrado todos los detalles y planificado cómo...